Nintendo Switch

Play your favourite games anytime, anywhere, with anyone, with Nintendo Switch. Experience home console gaming on the go and enjoy your games however and wherever you want.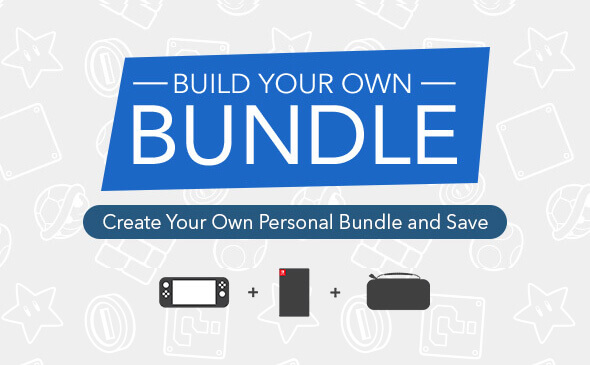 Build Your Own Nintendo Switch Bundle

Create your own personal bundle and save on Nintendo Switch consoles. Choose 3 items for only £329.99; console, game and case.

Start Building


A brand new VR experience for all the family!

Experience a new dimension of Nintendo Labo with the launch of the Nintendo Labo: VR Kit for Nintendo Switch on 12th April, which combines the innovative physical and digital gameplay of Nintendo Labo with basic VR technology to create a simple and shareable virtual reality experience for kids and families.

Fortnite on Nintendo Switch
Download for free from the Nintendo eShop on Nintendo Switch consoles.
Squad up for a Battle Royale on Nintendo Switch! Jump in to be the last one standing in the free 100-player Battle Royale. Build huge forts. Outwit your opponents. Earn your victory. Squad up together online with friends in the same room or around the world!
Discover new ways to play – Fortnite Season 9 is now underway!